Website Audit: Why Is It Important?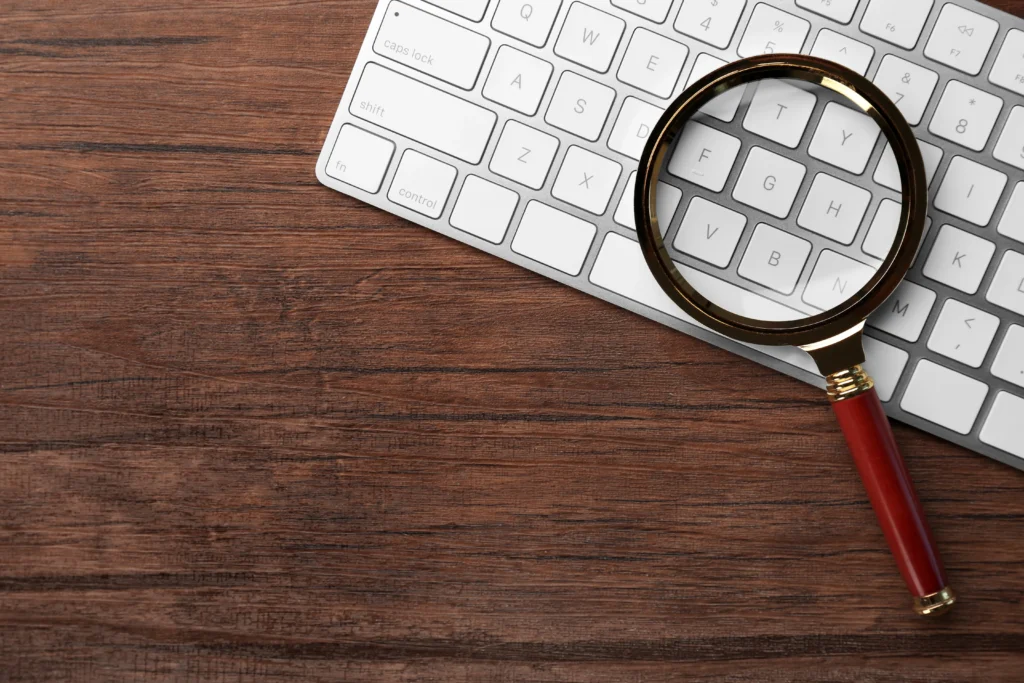 In a constantly evolving digital landscape, it is crucial to ensure that your website is performing well, secure, and meeting the needs of your users. This is where the importance of a website audit lies, both in terms of analyzing the health and technical quality of your platform and in an aspect of marketing optimization.
Whether it's for your showcase website or your e-commerce store, an audit allows you to analyze your overall performance, identify issues to address, and most importantly, provide you with areas for improvement. At ATI4, we are convinced that this step is essential for the proper functioning of your site and will enable you to generate high-quality leads and increase your conversions.
Optimizing Your SEO 🔎
A website audit highlights its strengths and weaknesses. The performance of your website is a key success factor. A slow website or one with technical issues can frustrate visitors and lead them to leave your site. The audit assesses the technical performance of your site by analyzing page loading speed, site responsiveness on different platforms, server stability, and more.
These elements are crucial for natural search engine optimization (SEO), which is essential for improving your website's visibility in search engines. Hence, it goes without saying that an audit will uncover technical errors, broken links, slow loading times, issues with URL structures or navigation, content analyses, or even compatibility problems with mobile devices. By identifying all these points, you can take the necessary steps to enhance your site's positioning in search results and consequently increase your online visibility.
Enhancing User Experience 🧑🏽‍💻
The ergonomics of a website play a pivotal role in user experience. By analyzing your site's structure and content organization, an audit identifies potential navigation issues and suggests improvements. Intuitive and well-thought-out navigation makes it easier for users to find information, encourages them to explore your site further, and facilitates important actions like placing an order or filling out a form. Optimized ergonomics can also reduce bounce rates and increase time spent on your site—positive factors for your search engine ranking.
Your website's content is a crucial element for attracting and retaining visitors. An audit assesses the quality and relevance of your content, as well as its alignment with your target audience. Clear, informative, and well-structured texts combined with attractive visuals contribute to a positive user experience. A modern design, in harmony with your brand's visual identity, also enhances your site's attractiveness. By analyzing your site's content and design, an audit highlights your strengths and suggests improvements to create a captivating and engaging website.
With the rise of mobile devices, your website's adaptability across different platforms is essential. An audit evaluates your site's responsiveness, meaning its ability to automatically adjust to various screen sizes (computers, smartphones, tablets, etc.). Smooth mobile navigation is now paramount, as more users browse the internet on their phones.
Boosting Your Conversion Rates 📈
The ultimate goal of any e-commerce website is to generate sales and leads. An audit focuses on conversion optimization, which is the site's ability to turn visitors into potential customers or qualified prospects. By analyzing conversion paths, contact forms, call-to-action buttons, and purchase processes, an audit identifies friction points and obstacles that might deter visitors from taking action.
Each user is unique, with specific needs and preferences. Content personalization is a powerful lever to provide a tailored experience for every visitor. A website audit analyzes the relevance of content based on user profiles, browsing history, geolocation, and more. By utilizing collected data, you can offer personalized content, product recommendations, and special offers that align with each user's interests.
A website audit is a valuable investment for any business aiming to maintain its competitiveness in the digital market. By identifying areas for improvement and implementing tailored solutions, you can not only provide an optimal user experience but also enhance your online visibility and elevate your business success. Get in touch with us to entrust us with your project!
Découvrez les actus de l'entreprise.
Parce que mêler plaisir, partage et travail est au cœur de notre philosophie, nous prenons toujours soin de joindre l'utile à l'agréable..