</Apero dev>, the event for developers at the heart of Strasbourg!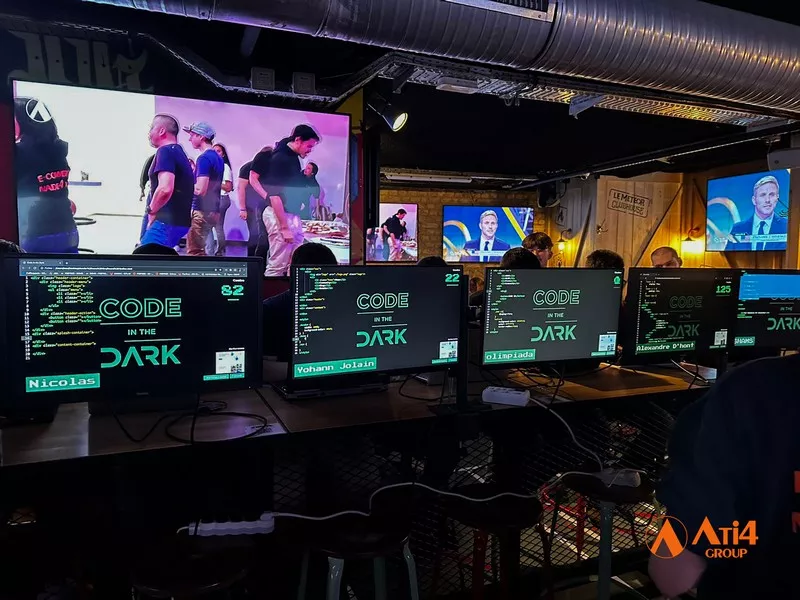 A dev cocktail party in Strasbourg?
Last November, ATI4 organized its first Apéro Dev evening alongside Numéric Emploi Grand-Est. This original and innovative concept aimed to bring developers, students, and digital enthusiasts together for an evening to help them build their professional network. We welcomed more than 130 people at the Brasserie Meteor at the heart of Strasbourg to talk about the web, tech, creativity, and development in a warm and friendly atmosphere.
All junior, experienced, or senior devs were able to compete against one another during 3 Code in the Dark sessions.
It's a very popular challenge in Canada that combines performance, stress management, and most of all speed!

The goal? A web page is shown to you and you get 15 minutes to try to reproduce it in HTML or CSS code… blindly! Only the audience can see your screen to check your work. Your final design is revealed only when the time is up. The developer whose page looks closest to the initial prototype wins the session. For this first instance of the event, 3 winners stood out and left with nice gifts: Eloi, Jonas, and Alexandre.
The event was so successful that we're already planning our next edition alongside many partners.
Stay tuned and don't miss the next </Apero dev>!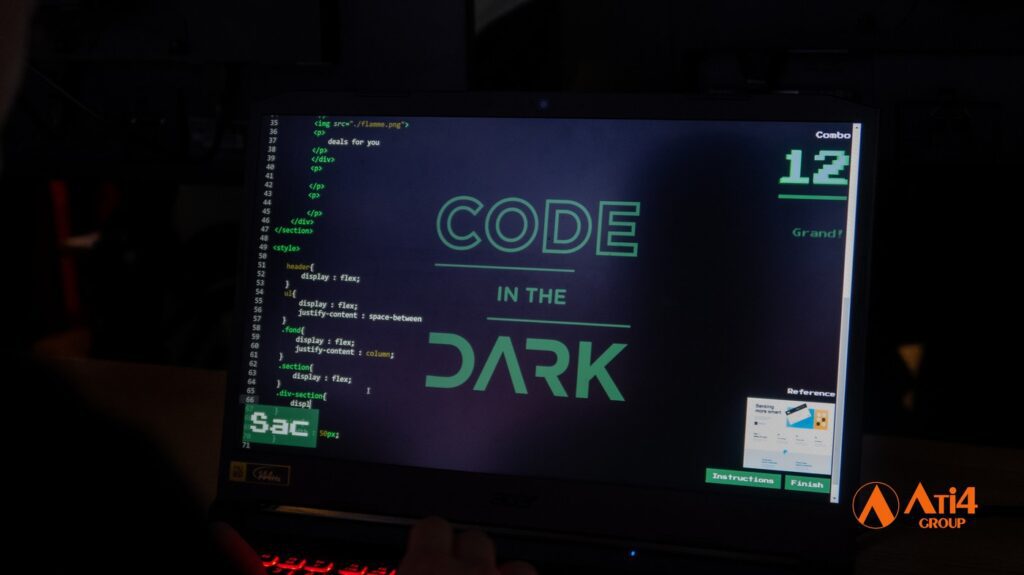 It's happening at Ati4's!
Because mixing fun and work is at the heart of our philosophy, we always try to make a special place for it in our business life.