Web marketing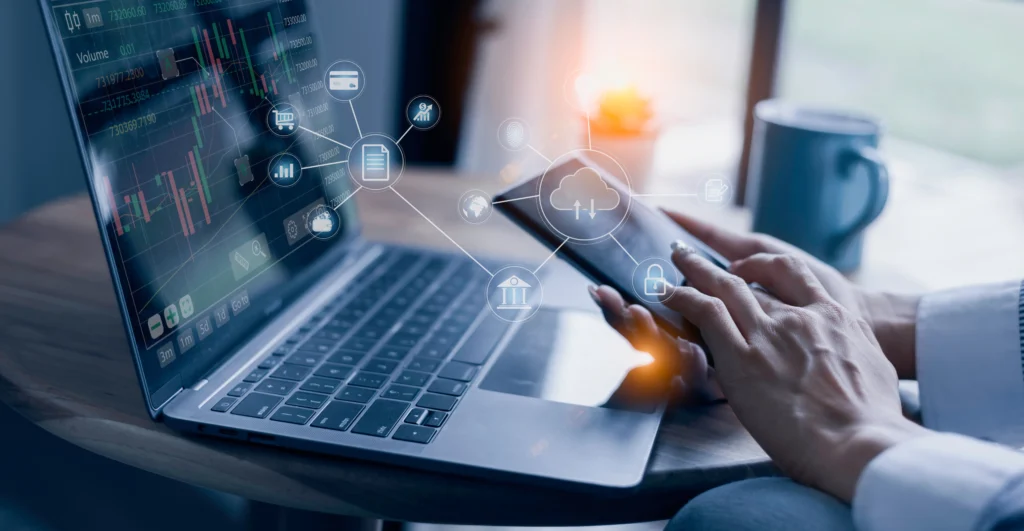 Nowadays, online presence has become an undeniable necessity for every business. The realm of web marketing plays a central role, where the scope of digital strategy can vary, yet merely existing on the web is equivalent to an active pursuit of online promotion.
About Web Marketing 🧑🏽‍💻
Web marketing, also known as online marketing, encompasses all promotional and advertising activities carried out on the web to reach a specific target audience. It involves a set of techniques applied to promote a product or service solely on a website. It originates from classical marketing methods while adapting its approaches and tools to the technological advancements of the web.
What Are Its Key Elements? 👈🏼
Tailored to the unique goals of each business, the implementation of web marketing strategies aims at a multitude of tangible and lasting outcomes.
Web marketing seeks to boost traffic to your website while enhancing brand visibility. As a result, it plays a crucial role in enhancing brand image, thereby strengthening the trust relationship with your audience.
The established objectives are mainly related to sales, generated contacts, and website visits. Another essential aspect of web marketing is to create and nurture a strong community around the brand. In this context, optimizing customer relationships becomes paramount. The retention of existing customers also holds a significant place in this comprehensive strategy.
Simultaneously, web marketing allows for the exploration of new potential markets, expanding the company's horizons.
The careful construction of a web marketing strategy captures consumers' attention. Teams dedicated to this mission leverage either digital marketing software or a diversified array of tools, grouped into broad categories:
Content Optimization for Search Engines (SEO) : which aims to enhance a website's visibility through technical and editorial optimization of published content. These trust indicators will naturally appeal to Google's algorithms, causing the site to rise in search results.
Online advertising or Paid Search Advertising (SEA): Links and sponsored ads generated through Google AdWords are billed on a cost-per-click (CPC) basis, with rates varying based on your configurations. This strategy quickly generates targeted traffic to a site and boosts visibility.
Social media plays a major role as it allows companies to strengthen their reputation by directly interacting with their audience, creating a community around the brand.
Content marketing involves adding relevant texts or videos to your site for your target audience. These elements will prominently contribute to the search engine ranking of your platform.
Display advertising enables visual and graphic advertising through display ad spaces like pop-ups or side banners, visible on partner websites.
Affiliate marketing involves displaying banner ads or text ads on a site directly related to your theme, typically earning commission-based compensation.
Web Marketing and Employer Branding 🎯
Web marketing has evolved beyond the mere promotion of products and services to encompass a critical aspect of companies' overall strategies: the establishment of a robust employer brand. In today's interconnected digital world, where information spreads rapidly and talents seek employers aligned with their values, web marketing becomes a powerful tool for shaping a company's perception as a preferred employer.
The employer brand, which embodies a company's image and reputation as an employer, determines its ability to attract, recruit, and retain top talents. Web marketing proves to be a privileged channel for narrating the company's story, showcasing its corporate culture, and highlighting the unique benefits it offers to its employees.
Numerous key elements of web marketing intertwine with the employer brand:
Engaging Content: Creating compelling and authentic content in the form of blogs, videos, infographics, and employee testimonials can captivate the attention of potential candidates and provide them with a glimpse into life within the company.
Social Media: Social media platforms provide an ideal showcase to humanize the employer brand. Companies can share behind-the-scenes photos, employee success stories, and moments that reflect the corporate culture.
Website: A dedicated careers website can be optimized to offer an immersive experience to candidates, showcasing not only job vacancies but also telling the company's story and highlighting benefits and professional growth opportunities.
Employee Testimonials: Authentic reviews and testimonials from current employees can enhance the credibility of the employer brand. Candidates are more likely to trust the opinions of those who are already experiencing the journey.
Online Interaction: Actively engaging with potential candidates on social media, answering their questions, and providing useful information demonstrates a commitment to dialogue and transparency.
Company Videos: Company videos, such as virtual workplace tours, interviews with leaders, and training sessions, provide a tangible glimpse into the work environment and culture.
Web marketing plays a central role in creating and communicating a compelling employer brand. Companies that effectively integrate these elements into their overall strategy are not only promoting products and services, but also establishing an appealing employer identity that aligns with their culture and is likely to attract new talents.
It is a constantly evolving field that offers a wide range of strategies and tools for companies looking to expand their online presence and achieve their business goals. It is through the ability to create an engaging, authentic, relevant, and tailored online presence that you can shape a positive and compelling image of your company as an employer of choice and a trusted merchant.
Découvrez les actus de l'entreprise.
Parce que mêler plaisir, partage et travail est au cœur de notre philosophie, nous prenons toujours soin de joindre l'utile à l'agréable..