Marketplace and e-commerce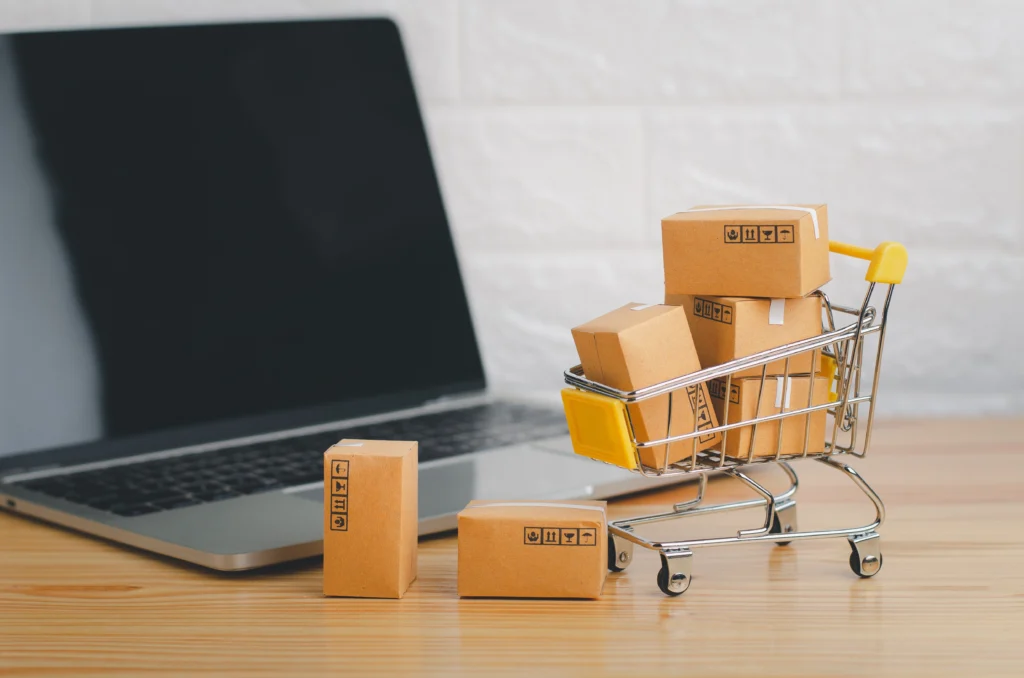 In the ever-evolving landscape of the economy, a digital economic model is booming, ready to adapt to new realities and discover more innovative means than ever before. At the heart of this revolution, online commerce has experienced exponential growth in recent years, disrupting traditional market paradigms.
Marketplaces, in particular, play a pivotal role in this evolution. They have successfully brought together a wide range of businesses, from small startups to industry giants, thus creating a virtual platform where supply and demand meet without borders. These dynamic spaces provide unprecedented access to a vast audience of buyers, allowing consumers worldwide to explore a range of products and services that were once unimaginable. How can we reconcile marketplaces, e-commerce, and B2B?
What is a Marketplace? 🛒
A marketplace is an online platform that acts as an intermediary, connecting professional sellers or individuals with potential buyers.
B2B marketplaces facilitate transactions between businesses, allowing professionals to buy and sell goods or services to other companies. They can include e-commerce giants such as Amazon Business, which offers a wide range of products and services tailored for businesses. Similarly, Fnac and Darty have expanded their online presence to cater to the specific needs of professionals (manufacturers, wholesalers, distributors, retailers, etc.). In contrast to B2C, which enables businesses to sell directly to their end customers.
On the other hand, C2C (Consumer-to-Consumer) marketplaces provide a virtual space where individuals can sell and purchase goods from each other. Popular examples of C2C marketplaces include Le Bon Coin, which offers a wide variety of second-hand items, and Vinted, specializing in the sale and purchase of pre-owned clothing.
One of the main advantages of marketplaces is that they bring together a variety of offerings on a single platform, providing users with easy access to a wide range of products or services. They also allow sellers to reach a broader audience and generate more sales through enhanced visibility.
B2B Marketplaces
B2B marketplaces are undergoing constant evolution to meet the changing needs of the market and consumers. For B2B merchants, venturing into a marketplace as a B2B seller is a risky proposition, but one that offers numerous benefits.
Enhanced Visibility: By joining a marketplace, the company gains instant visibility to a wide audience. These platforms often attract a large number of visitors, allowing new sellers to quickly get noticed.
Broad Audience: Marketplaces enable businesses to reach a broader and more diverse audience than they could on their own website. Whether established for decades or in startup mode, it is now possible to gain global recognition through these platforms. This democratization of visibility removes traditional market entry barriers, creating a fertile ground for innovation and competition.
Reduced Marketing Costs: The marketplace takes on part of the promotion and marketing efforts, allowing the company to reduce advertising and marketing expenses. It leverages the platform's reputation to increase visibility.
User-Friendly: These platforms are designed to offer a user-friendly, simplified, and guided experience. The company doesn't need to create and manage its own e-commerce website, saving time and resources.
Consumer Trust: These sites often enjoy a high level of consumer trust. The company can capitalize on this credibility, which can encourage buyers to make purchases with confidence.
Optimized Customer Experience: The company benefits from a platform with advanced features that enhance the shopping experience for customers. The operation of a marketplace can be complex, involving collaboration among many stakeholders such as sellers, buyers, the platform itself, and potentially payment or delivery services. Ensuring transaction security is crucial to strengthen the customer experience and earn user trust.
Access to New Markets: It also allows the company to open new business opportunities by exploring new markets, both domestically and internationally. Beyond geographical boundaries, these virtual platforms also connect diverse communities and varied cultures. Buyers, whether urban or rural, now have access to products from around the world, thus establishing bridges and connections beyond differences. This global interconnectivity stimulates international trade and enhances economic exchanges on a planetary scale.
The Evolution of B2B E-commerce
B2B e-commerce has also undergone significant evolution in recent years, transitioning from a traditional approach based on personal relationships to a more technology-focused and user-friendly approach.
Personalization of the Experience: B2B companies have recognized the importance of personalizing the shopping experience for their customers. B2B e-commerce sites now offer features such as product recommendations based on previous purchasing preferences, personalized pricing based on contractual agreements, client-specific catalogs, and more.
Integration with Internal Systems: B2B companies are aiming to integrate their e-commerce systems with internal systems such as ERP (Enterprise Resource Planning) and CRM (Customer Relationship Management) for more efficient management of orders, inventory, customer accounts, and more.
Process Automation: B2B companies are increasingly utilizing automation to streamline and expedite the purchasing processes. This includes automating recommendations, recurring orders, payments, deliveries, and more.
Data Utilization for Analysis: B2B companies leverage data generated from online transactions to gain valuable insights into buyer behavior, market trends, cross-selling opportunities, and more. This enables them to make more informed decisions and better meet their customers' needs while adhering to current data protection standards.
With these unprecedented opportunities, new challenges have also emerged. Companies now have to compete not only based on the quality of their products and services, but also on their online presence, user experience, and their ability to stand out amidst a multitude of options. Intense competition pushes entrepreneurs to push the boundaries of creativity, encouraging more ingenious ideas.
As a result, marketplaces have transformed the way businesses buy and sell products and services. The advantages of marketplaces in terms of choice, simplicity, and transparency have attracted many buyers. And it's clear that B2B e-commerce has become an essential strategy for companies seeking to remain competitive and meet the growing expectations of their markets.
Découvrez les actus de l'entreprise.
Parce que mêler plaisir, partage et travail est au cœur de notre philosophie, nous prenons toujours soin de joindre l'utile à l'agréable..