Adapting Your Branding Strategy to E-commerce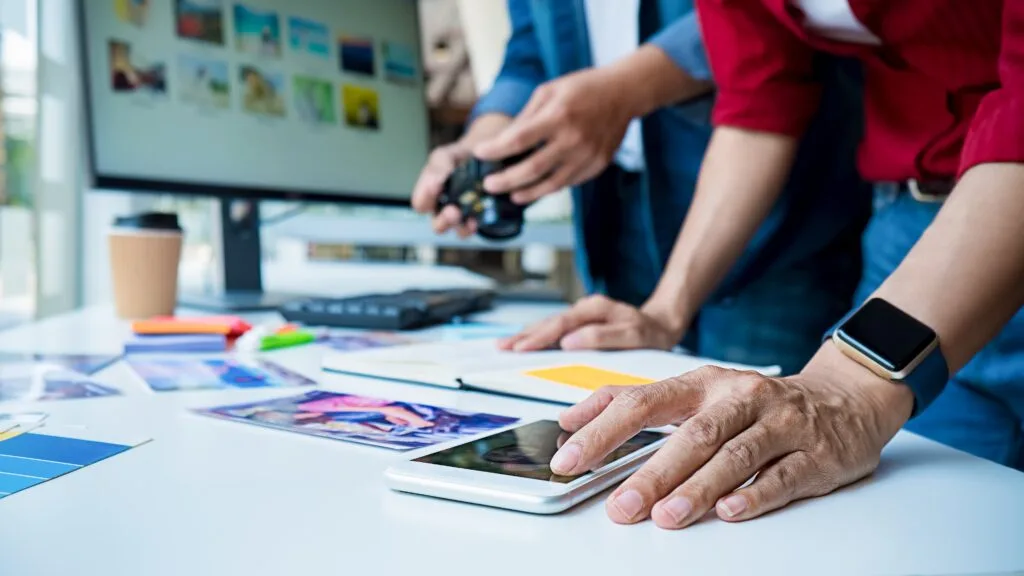 Branding and e-commerce have been continuously evolving, particularly since the expansion of the internet. These two concepts also have an impact on how prospects perceive your company. In a fully digitized world, having a strong and impactful branding strategy is essential to gain visibility and credibility online.
Since the 2000s and with the expansion of the internet, consumption patterns have drastically changed. The paradigm in terms of demand, production, and consumption has been significantly altered: we consume more content, more quickly, and more easily. On the e-commerce front, it continues to grow with an increasing number of merchants and retailers, thus influencing the economy of society. According to FEVAD, e-commerce in both B2B and B2C has surged by 14% in recent years. This accounts for nearly 41.8 million French people who made their online purchases in 2022.
What is Branding? 🤔
The term "branding" (or brand image) is a complex and challenging concept to control: it's a marketing technique linked to your company's reputation. It doesn't just encompass the visual aspect of your signage, but rather the emotions that consumers feel towards your company or brand due to the story you tell them. It's the DNA of your brand. This sentiment can vary from person to person, but remains the key to success. Branding enables you to establish an emotional and trust-based relationship with your consumers, who will identify with and feel close to your brand.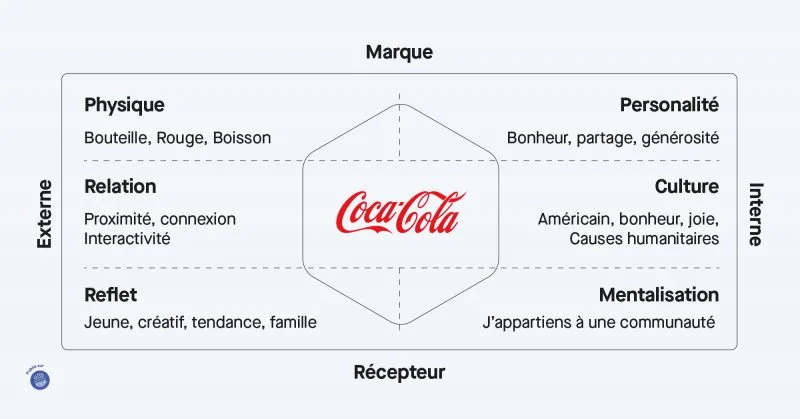 According to Kapferer, brand image is a collection of attributes and distinctive characteristics associated with a company, enabling it to differentiate itself from its competitors and establish a strong and lasting relationship with its customers. These character traits enable the brand to develop a personality that lies at the heart of numerous transactions.
Standing Out: The Purple Cow 💡
E-commerce has completely transformed our commercial landscape, emphasizing the significance of differentiation. The online retail sector is in constant evolution, which makes careful attention to branding strategy all the more important. With the advent of the internet, power has shifted into the hands of customers. They can research at every stage of the buying process to compare and analyze your offering alongside the competition's, selecting the best possible option before making a purchase. It's crucial, therefore, to adapt and innovate in order to earn their trust and maintain competitiveness in the market.
Value Creation
Every user interaction with a website contributes to shaping their perception of the brand. User experience (UX) refers to the experience on your website, considering the needs and expectations of your customers. It is sensitive to the ergonomics, structure, construction, and ease of use of your platform, aiming to facilitate the purchasing process and meet your customers' expectations. Conversely, user interface (UI) focuses on the visual aspect of your site and echoes concepts of emotions and credibility. These two concepts work closely together to provide an ergonomic, artistic, and functional platform. This process ensures a high-performing site for your users and allows you to reach new target audiences. A well-constructed site and thoughtful design create a positive brand image, enhancing your attractiveness and usability.
Encouraging Purchase
To increase your conversion rates and generate more sales, several key elements must be considered to tailor your offering to your customers' demands. As we've discussed, having a scalable website constructed with an attractive design is important to encompass a customer's perceptions and feelings (whether emotional, physical, or psychological) to facilitate immediate purchasing. This process of technical optimization helps generate traffic and retain your customer base, thereby boosting conversion rates and leading to completed transactions. Naturally, it's important to offer diverse and responsible payment and delivery methods: your consumers are increasingly regarded as "consum'actors," concerned about their carbon footprint. Additionally, consider providing physical retail locations to encourage web-to-store interactions and add value to your offering in terms of product visualization, return policies, exchanges, and direct contact.
Brand Awareness and Trust
The concept of "brand awareness" is essential for any e-commerce project. It refers to the levels of familiarity a consumer has with a brand: to what extent can the targeted consumers recognize and remember my brand? It's not just about physical recognition, but the entire mental association between a brand and a product.
A strong online reputation is an asset for all businesses compared to their competitors. Therefore, it's important to exert as much control over it as possible, closely monitoring it using tracking techniques and CRM tools that will assist you in crafting a web strategy aligned with your objectives. The notion of a brand is perceived as a promise of quality, a moral contract between your company and your consumers. Listening to the customer is essential to give meaning to a project and to present yourself credibly and professionally on the web.
Indeed, in the current context of e-commerce, consumers play an increasingly active role: their opinions and experiences have a direct impact on a brand's reputation. Your online reputation will thus be shaped by the entire customer experience (whether online or offline) that you provide to your consumers and will influence your credibility. These consumers will share their experiences with your brand, and these reviews will guide your future prospects in their purchasing decisions.
Online Presence
Presence on social networks is crucial for brands, as it directly influences their image, visibility, and reputation. Consumers seek to belong to a community, and this impact can generate either attraction or rejection towards a brand. Furthermore, social networks have altered the relationship between brands and consumers, who now share their experiences and knowledge more rapidly and simply. Consequently, you can directly interact with your customers, addressing their queries and enhancing their satisfaction and loyalty. It's also an excellent way to connect with potential and existing customers, as well as generate traffic to your e-commerce site.
Search Engine Optimization (SEO) encompasses techniques that enhance your website's ranking in search engine results like Google. By adopting an SEO strategy, you can increase the traffic to your e-commerce site and attract potential customers who are seeking products or services like yours. A strong SEO foundation is built through the creation of engaging and relevant content for your target audience, along with technical optimization (tags, keywords, page structures, backlinks, etc.).
The rapid evolution of the digital landscape and consumer behavior has profoundly transformed the world of commerce, making branding a true key to business success. The digital realm has found a substantial place in the physical world. Becoming an omnichannel brand has become a necessity, as failing to do so could result in disappearing amidst increasingly fierce competition. Brand identity and branding strategy have become crucial elements for standing out in an e-commerce market that is becoming more and more saturated. The easier access to e-commerce has made differentiation more challenging. Therefore, brand identity must be clearly defined and consistent, expressing itself throughout the shopping experience to create a unique sense of attachment with the consumer. A returning customer is a satisfied and profitable customer for my business.
Découvrez les actus de l'entreprise.
Parce que mêler plaisir, partage et travail est au cœur de notre philosophie, nous prenons toujours soin de joindre l'utile à l'agréable..