Marketing performance and RFM method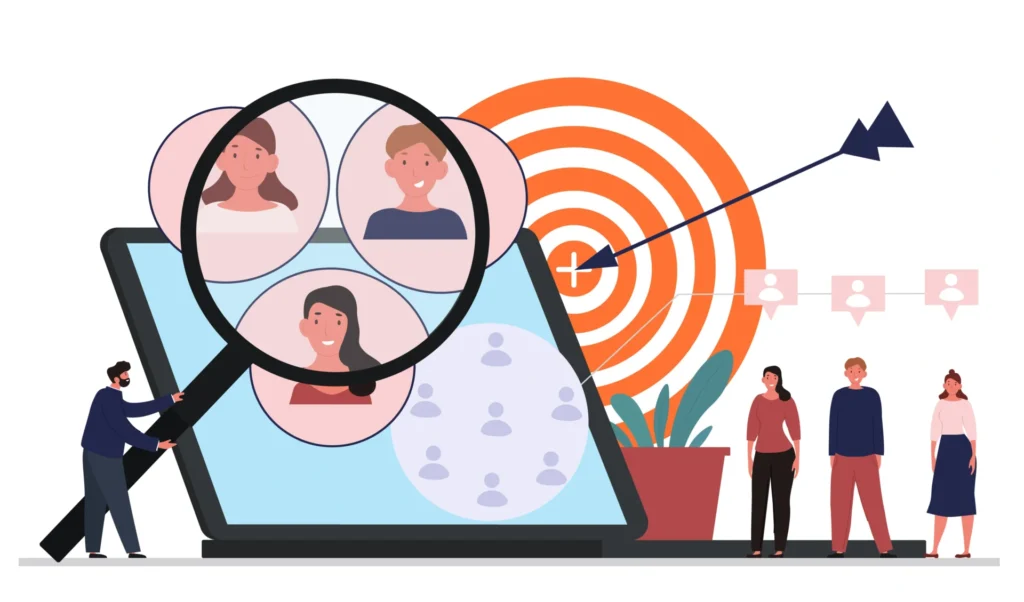 In the world of marketing, efficiency reigns supreme. Companies are constantly seeking ways to maximize their marketing investments to achieve the best possible return on investment (ROI), placing the customer at the center of their strategy. A proven methodology for achieving this goal is the RFM method. How does this method work, and how can it help you optimize your performance?
Putting the Customer at the Heart of Your Strategy 🧡
In the 1980s, the primary focus of companies was on improving their products. However, this approach is no longer sufficient today. The emphasis has shifted towards understanding and meeting the needs and expectations of customers. Companies now prioritize optimizing their operations, reducing costs, and, most importantly, valuing their customer base. Companies are now showing increased interest in their customers, focusing on their satisfaction rather than solely on product development.
In economics, the customer is the source of demand. Thus, the relationship that a company establishes with its customers is crucial for its growth and sustainability. It is imperative to build long-term customer loyalty to ensure positive results and a strong capacity for self-financing.
Meanwhile, customers have also evolved. They are no longer passive consumers, as they were at the dawn of the consumer society. They are more actively involved in the buying process, largely thanks to the advent of the internet. Customers have become more informed and less susceptible to being swayed by allegedly "exceptional" offers. They have become more opportunistic and have learned to decipher the promotional tactics employed by companies.
In response to these changes in consumer behavior, companies have implemented a genuine Customer Relationship Management (CRM) to address the evolving needs of their customer base. The fundamental objective of effective CRM is to add value to customers.
CRM serves as a unifying concept that aims to define a common objective for functions that were once often siloed, such as marketing, customer service, and finance. This is done with the goal of identifying, attracting, and retaining the most valuable customers, all while increasing revenue and profits. This definition emphasizes the desire to build a chosen relationship rather than one imposed and places a strong emphasis on profitability.
What Is the RFM Method? 🤔
The RFM (Recency, Frequency, Monetary) segmentation is a valuable approach for categorizing customers based on their purchasing habits. It relies on three key criteria:
Recency: When did their last purchase occur?
Frequency: How often do they make purchases within a given period (typically a year)?
Monetary: What is the total amount of their purchases?
This segmentation is multifactorial because it is challenging to quantify a customer's value based on a single criterion. The RFM method helps determine a customer's interest by considering these three elements that contribute to their value.
Recency: A customer who has recently made a purchase is statistically more likely to make another.
Frequency: Customers who make regular purchases are more likely to become loyal customers, indicating value.
Monetary: Customers making high-value purchases are more valuable to the company.
Steps of the RFM Method
The first step involves collecting transaction data from your customers, including the date of each purchase and the amount spent. Next, you assign a score to each customer based on these components.
For instance, assign a score from 0 to 5, with 5 being the highest, for each category.
Recency: Date of the last purchase 📅
<24 months ago: 0 points / 12-24 months ago: 1 point / 6-12 months ago: 2 points / 3-6 months ago: 3 points / 0-3 months ago: 4 points
Frequency: Number of purchases in a period 🛒
1 purchase: 0 points / 2 purchases: 1 point / 3 purchases: 2 points / 4 purchases: 3 points / 5 purchases: 4 points / >6 purchases: 5 points
Monetary: Amount spent in a period 💶
€0-€20: 0 points / €20-€30: 1 point / €30-€40: 2 points / €40-€60: 3 points / >€60: 4 points
Once you have calculated an RFM score for each customer, you can group them into segments. For example: dormant customers (0-1), occasional customers (2-3), good customers (3-4), loyal customers (5-7), very good customers (8-10), and VIP customers (11-13).
Based on these results, you can create marketing campaigns with offers and discounts tailored to each customer segment.
Benefits of the RFM Method
The RFM method allows for highly personalized campaigns, increasing the relevance and effectiveness of marketing messages. This enables you to focus on high-spending customers, not just the most active ones. This leads to improved ROI because you can:
Strengthen customer loyalty and lifetime value
Better manage your marketing budget by targeting the most responsive customers
Optimize your inventory based on recent buying behavior
By segmenting your customer database based on recency, frequency, and monetary factors, you can create more targeted and effective campaigns, resulting in increased customer loyalty and a higher ROI.
Need assistance with customer segmentation?
Découvrez les actus de l'entreprise.
Parce que mêler plaisir, partage et travail est au cœur de notre philosophie, nous prenons toujours soin de joindre l'utile à l'agréable..