ATI4 celebrates its 2nd birthday!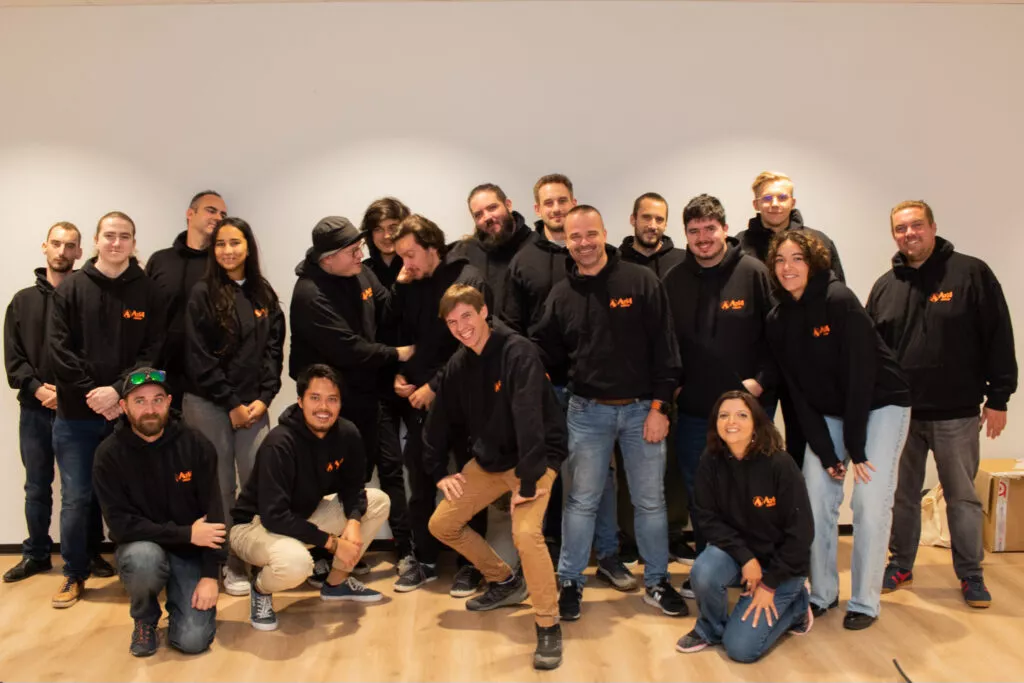 ATI4 has blown its second candle!
In those two years, we had the opportunity to work with renowned B2B clients, to create, to make mistakes, to learn, and to start over…
In those two years, our team has expanded and opened up to new possibilities to meet new digital challenges. We trained our talents so we could provide high-end technology solutions to our clients. Today, we are very proud of our accomplishments and our team.
And we are even more thrilled to keep on with the ATI4 adventure!
Over the past two years, we've also taken the time to celebrate these team successes. Our events, company outings, meals, and lunches spent all together have strengthened our bonds in a spirit of friendship and sharing.
We are ready to continue along the same lines for the years to come and we are convinced that our growth will help us provide ever more innovative and successful solutions to our clients.
We're stronger together!
It's happening at Ati4's!
Because mixing fun and work is at the heart of our philosophy, we always try to make a special place for it in our business life.