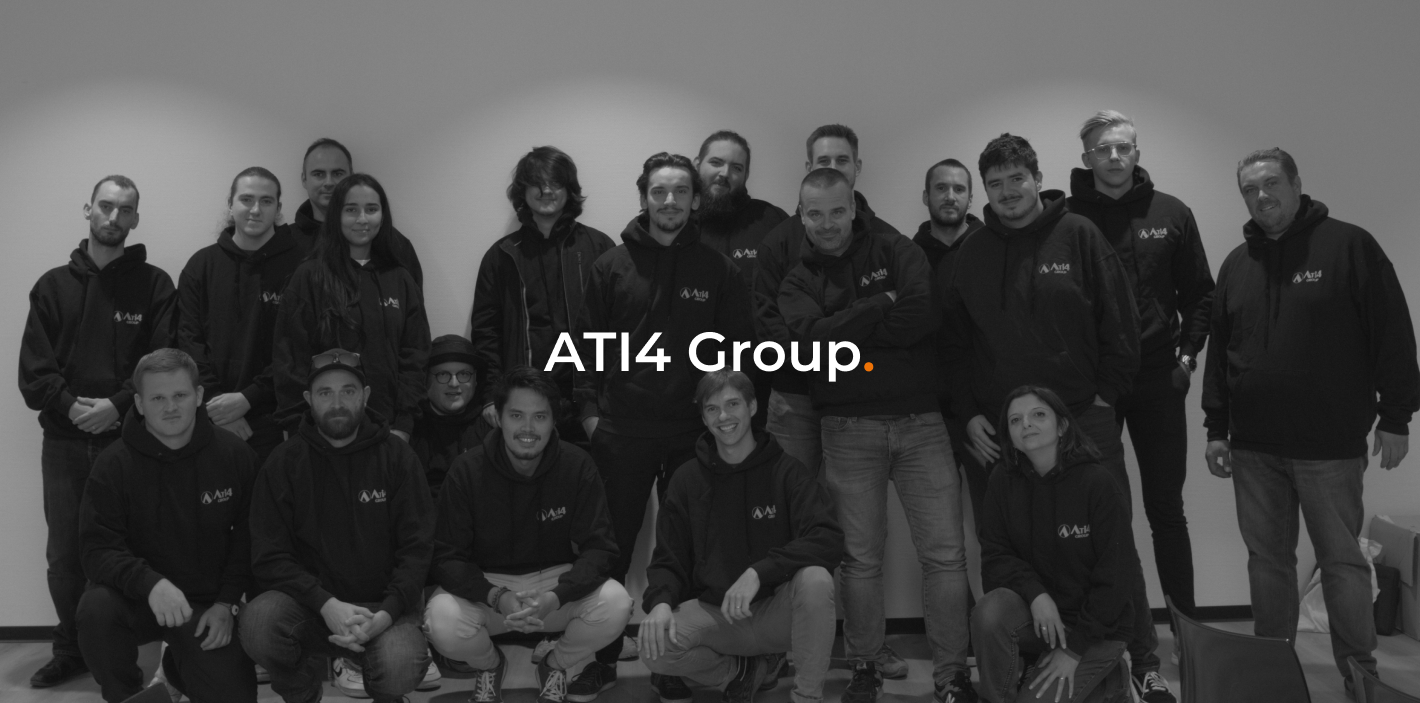 Confident in our thirty talents.
Our agency puts our commitment, our passion, and our sense of sharing at the heart of our work.
Our commitment represents the quality of our services and the special care we give to each project.

Our sense of sharing is fundamentally about unity and mutual support. It is what brings all our team members together and makes us move in the same direction.

Finally, our passion is our most natural core value. We apply our love of everything digital in our projects, but also in our daily lives and our activities.
Magento Academy.
The leading technical solution that is Magento 2 unfortunately suffers from a glass ceiling phenomenon preventing integrators from accessing resources. To solve this issue, ATI4 designed a training program named the "Magento Academy".
Our Qualiopi-certified Magento training center aims to improve the skills of businesses' development teams but also to train our future co-workers. It is an 11-week (400h) course to become a Magento 2 developer.

We have trained a total of 10 trainees with a success rate of 90%. To this day, these developers have all come to strengthen our team and most of them have been certified by the editor after a year of practice.

This initiative is also supported and promoted by the Adobe editor toward all national integrators.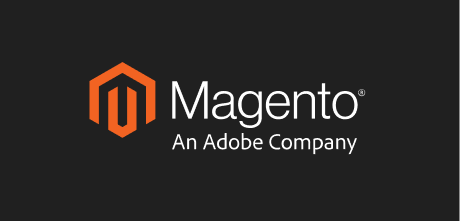 A different view of Ecommerce
ATI4 Group is an Ecommerce agency of passionate web professionals who are dedicated to the creation and development of your greatest projects.
Our goal is to create a real partnership with our clients and share with them the challenges and successes that Ecommerce has to offer. Our commitment to you and our quality of service allows us to achieve success together.
We owe our performance to the will to dedicate our commitment, our passion, and our sense of sharing with our clients.
Jojo's Thursdays.
Happening every week in our office, what we fondly named "Jojo's Thursdays" is an afternoon session in which our lead developers provide training, discuss a technical topic or help their co-workers improve their skills.
This voluntary ongoing training is a way to prioritize our unity in promoting solidarity and common growth within our team.
"If you want to go fast, go alone. If you want to go far, go together."
― Albert Zilevou
Our dev teams.
Mutual support, collaborative work, and a sound team spirit represent behaviors and values that are inherent to our field and that have become our reality. This is why we have created different teams such as the "Cookies Munster", the "Web Raptors" or the "Web Suricates".

Each team is made of 4 to 6 developers and covers from 3 to 4 client projects. This approach creates synergy between our developers, foster mutual support and a sense of belonging, and contributes to the ecosystem we set up within our agency.

This team concept protects our clients in the sense that it's a whole team that covers a project instead of a lone developer.
It's happening at Ati4 Group!
Because mixing fun and work is at the heart of our philosophy, we always try to make a special place for it in our business life.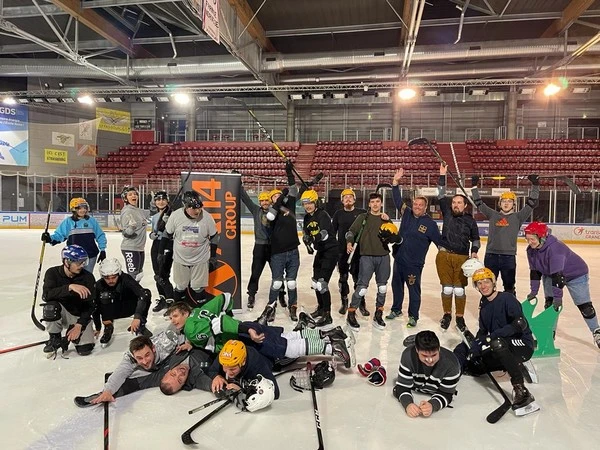 A passionate agency.
ATI4 Group is made up of a team of passionate people who care dearly about their clients, but that's not all.
The mutual support, the constant need to raise the bar, the moments of joy and sharing, and the constant learning and teaching are values that we promote daily within our agency in Strasbourg.
We are always searching for new talents ready to join our team and take part in our great adventure born in Alsace, France.

We put people at the center of our business, which is why we do everything we can to create a fun and healthy work atmosphere through team-building events.
Join our team now?
Are you searching for a job in the Ecommerce field? Join the ATI4 adventure by applying to one of our job offers or by simply submitting your resume.