The Importance of Engagement Rate and how to use It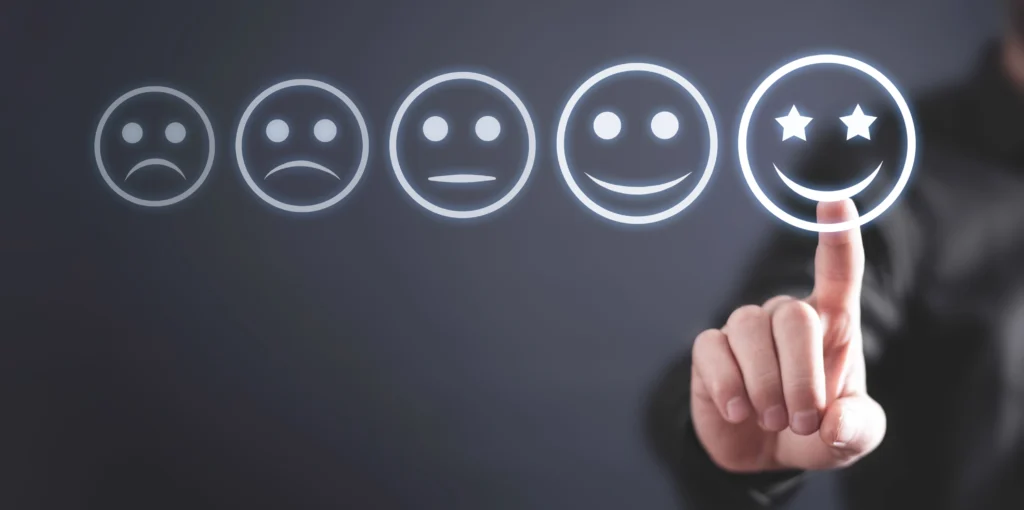 In the current context of e-commerce and marketing communication, the engagement rate has become a crucial indicator for measuring user interaction and involvement with content or a brand. It allows for the assessment of communication strategy effectiveness and a better understanding of consumer expectations and needs.
The Engagement Rate, Explanations
The engagement rate is considered a key performance indicator (KPI) in the context of e-commerce and marketing communication.
It measures the brand awareness and audience engagement in relation to interactions with published content. The rate can be measured based on interactions such as likes, comments, shares, add-to-cart actions, product clicks, time spent on a page, etc. This number is then divided by the number of impressions (i.e., the number of times your post, article, or product was displayed on your target audience's screen). In other words, the engagement rate is an important data point that assesses the effectiveness of a marketing campaign. A high engagement rate among existing customers is a positive indicator of their satisfaction and attachment to the brand. This can lead to recommendations, recurring purchases, and long-term loyalty.
The engagement rate is linked to the conversion rate, which relates to the proportion of purchases made compared to the number of visitors reached. The more engagements there are, the more the post gains points in the algorithm of the used network, and the more it will be suggested to individuals in your niche who are not yet subscribed. A high engagement rate indicates that users are interested in the content or products offered and are more likely to make purchases or recommend the brand to others. However, note that the rate typically ranges between 0% and 1%, and the larger your audience, the more challenging it will be to approach the 1% rate. These indicators allow you to adapt and modify your strategy in line with the expectations and needs of your consumers.
Various and Diverse Utilities
It's essential to understand that the engagement rate is not limited solely to numbers and metrics, but it also reflects the quality of interaction between a brand and its audience. A high engagement rate signifies a strong relationship and effective communication. This reinforces users' trust, promotes brand loyalty, and can even generate positive recommendations. On the other hand, a low engagement rate can harm the brand image, reduce visibility, and impede business growth.
Now that we have understood the significance of the engagement rate, let's explore how it can be utilized to enhance online presence and achieve set business objectives.
Firstly, the engagement rate can serve as a measure to assess the effectiveness of a content strategy. By analyzing engagement rates across different types of posts (articles, videos, infographics, etc.), a company can identify the formats that perform best and adapt its strategy accordingly. This allows for maximizing content impact and generating greater user interest.
Furthermore, the engagement rate can be used to pinpoint trends and topics that resonate most with the target audience. By analyzing posts with the highest engagement rates, a company can identify themes that capture user interest and create relevant and compelling content around these subjects. This fosters a stronger connection with the audience and optimizes communication impact.
Additionally, the engagement rate can assist in better understanding user preferences and expectations. By analyzing user comments, shares, and reactions, a company can gather valuable insights into what works and what doesn't in its communication strategy. These insights can be used to refine messages, offers, and marketing actions to better address audience needs.
Lastly, the engagement rate can be employed to gauge the effectiveness of customer loyalty and retention efforts. A high engagement rate among existing customers is a positive indicator of their satisfaction and brand loyalty. This can lead to recommendations, repeat purchases, and long-term loyalty. By regularly analyzing customer engagement rates, a company can assess the effectiveness of its loyalty actions and make necessary adjustments.
Improving the Engagement Rate
Generate content that addresses the needs and interests of your target audience: encourage them to participate and engage through comments and sharing opinions!
Create storytelling and an emotional connection with your audience through authentic narratives, company stories, or customer testimonials.
Maintain an active, responsive, and daily presence with your audience on your platforms. Respond to comments, questions, and messages to show your attentiveness to your followers.
Use diverse content, both in terms of formats and content types: high-quality images, videos, articles, and eye-catching visuals to capture attention and make your content more engaging.
Be consistent in scheduling your content to ensure a consistently engaging flow over time.
Cultivating a high engagement rate is the key to building strong and fruitful relationships with your audience. By combining a thoughtful approach, relevant content, and authentic interaction, you establish a genuine connection with your audience. Engagement is not just an indicator of success, but also a reflection of a well-thought-out strategy and a genuine commitment to your followers.
Découvrez les actus de l'entreprise.
Parce que mêler plaisir, partage et travail est au cœur de notre philosophie, nous prenons toujours soin de joindre l'utile à l'agréable..