saint-louis
EXPERTISE
Audit and consultancy, Magento 2 migration
FIELD
Retail and Services
overview
The Compagnie des Cristalleries de Saint-Louis is a French crystal manufacturer that designs decorative items, tableware, lights, and furniture. It was founded in 1586 in the Müntzhal valley in Moselle and is the oldest crystal maker in France. It belongs to the Hermès company.
Crystal parts are hand-blown, carved, and hand-decorated every day by the Saint-Louis craftsmen.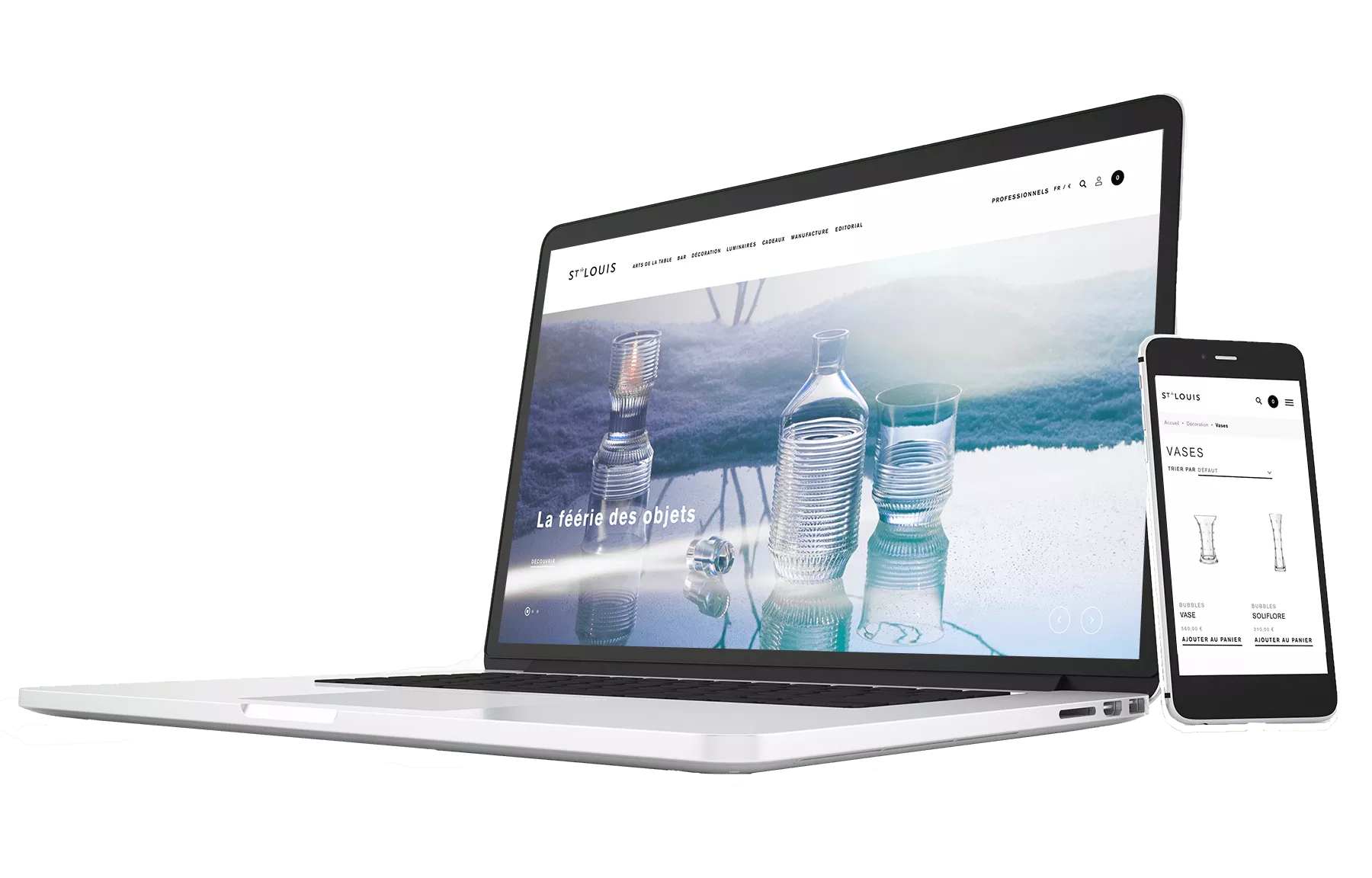 Auditing and migrating
The Compagnie des Cristalleries de Saint-Louis asked us to audit their Magento platform. The goal was to get an objective and external overview of the migration to the latest version.
We provided an audit report and action plan outlining our plan to achieve an ambitious goal: to migrate the Magento store to the latest version in a few weeks.
After our audit, the Compagnie des Cristalleries de Saint-Louis chose to entrust us with the upgrade of its Ecommerce store.
Agile methodology
In an environment with multiple service providers (long-time integrator and host), we made sure to work with transparency to meet the company's challenges.
Tools such as Git and Jira as well as a few video conferences helped us move forward in sprints. The client's team wrote tickets within our platform which were in turn processed and reviewed by our developers.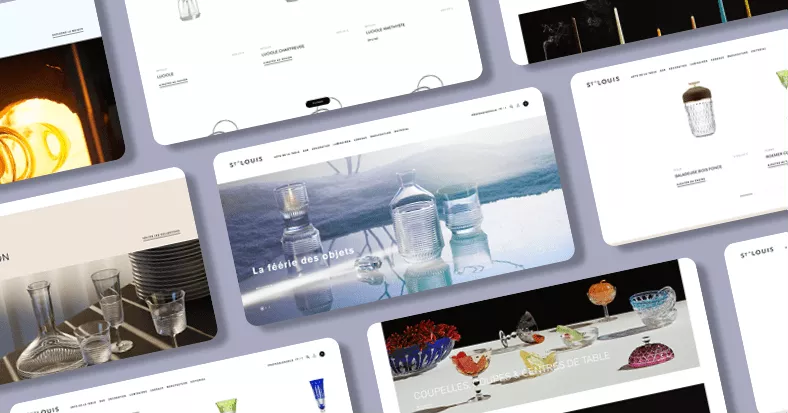 successful partnership
We would like to thank the whole team of the Compagnie des Cristalleries de Saint-Louis for their trust.
In addition, we had the privilege to visit the factory and the museum during our visit to Saint-Louis-lès-Bitche and appreciate the sterling work of the crystal master craftsmen. This memorable experience gave us a feeling of passion and high standards close to our own values.
We are glad and proud to have been able to participate in this great project.
word from their chief information officer
Eric Gangloff, the Cristallerie's Chief Information Officer
ATI4's involvement allowed us to strengthen our understanding and management of our Magento solution and to draw significant conclusions on how to improve and optimize.

The ATI4 team showed great agility in working with our teams and our long-time service provider during the upgrade of the Magento version. Through this collaboration, we were swiftly able to handle all the technical challenges of our Ecommerce platform.
our other projects
We handle each project with care and expertise. Take a look at our other case studies.