jeu Jouet
EXPERTISE
Audit and consultancy, Magento 2 migration, platform redesign, and customization module development (plushie embroidery)
FIELD
Retail and Services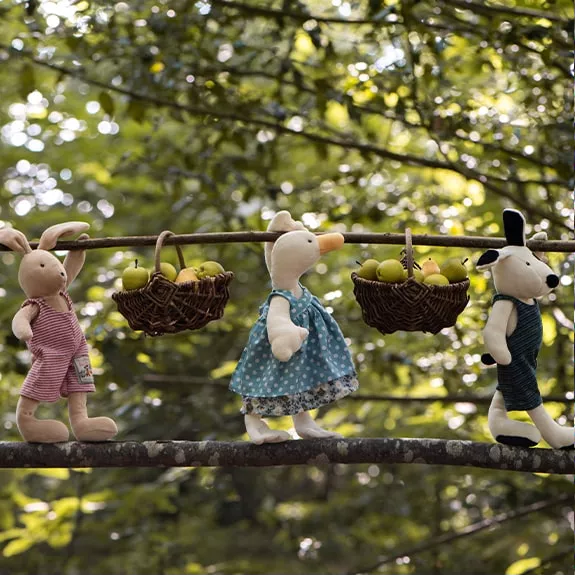 the client
Moulin Roty is a multi-brand and omnichannel French company that designs and manufactures children's toys since it was founded in 1972. Based in Nort-sur-Erdre, Moulin Roty aims to make quality toys that stimulate children's imagination and creativity. Their handmade toys are intended to be long-lasting and environmentally friendly.
Jeu Jouet is one of Moulin Roty's subsidiaries and is dedicated to the wholesale of toys that are sold in toy stores, supermarkets, and children's clothing stores. Jeu Jouet has a wide variety of toys for all ages.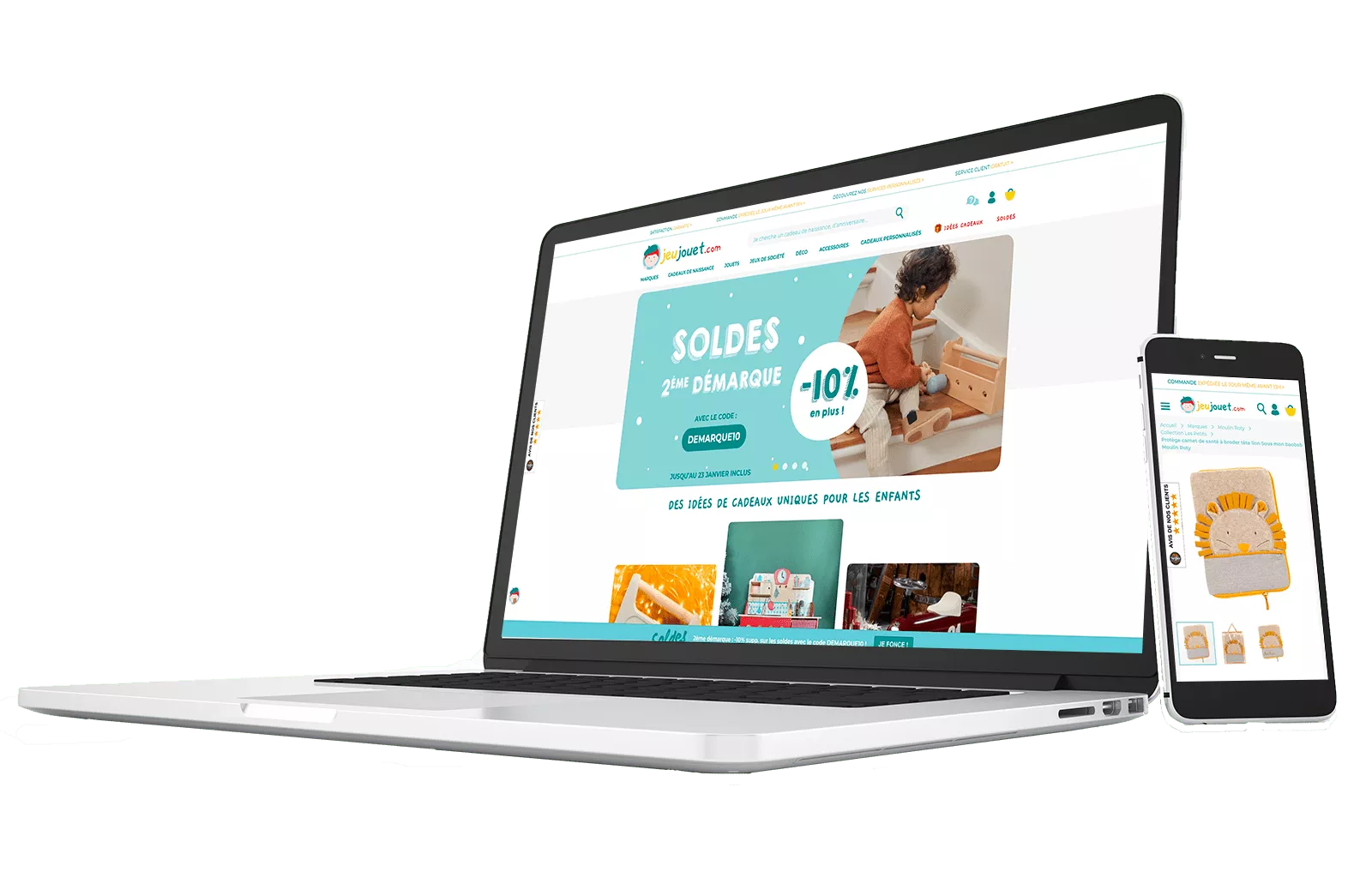 Collaboration
Our collaboration started with a kick-off meeting in Strasbourg where we hosted the project's team. We were then able to lay solid foundations for our partnership since the teams were based in Nort-sur-Erdre.
Training
To ensure a good understanding of the tools and technology involved, we provided technical training to our client's team throughout the redesign project.
Training the client's team helped them strengthen their autonomy and technical skills.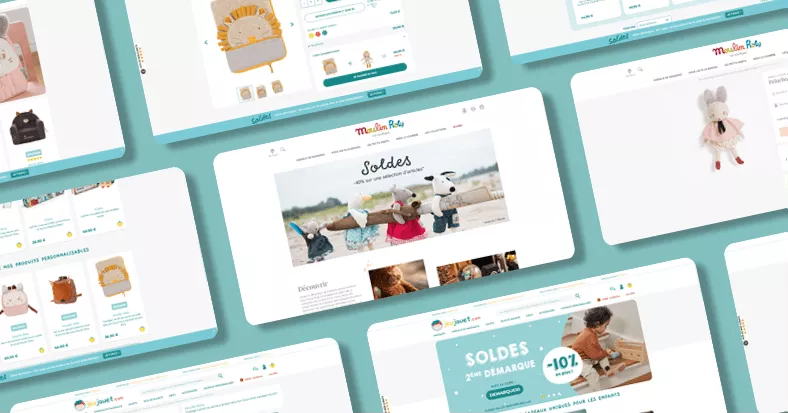 custom interface
The website was designed with an interface integrated with the DIVALTO ERP allowing for smooth communication with the Magento platform.
We developed custom modules to meet the specific needs of our client such as the embroidery preview features which allow customers to review how their order looked before buying.
our other projects
We handle each project with care and expertise. Take a look at our other case studies.